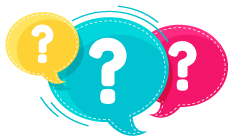 Travel Business - Frequently Asked Questions
What makes 365sol different? Why should I advertise on this site?
Answer:
We are the most effective lead generation tool driving direct bookings to your website. In today's very noisy marketing and social media environment, it is harder and harder to stand out and be seen. 365sol reduces the number of competitors. 365sol provides eyeballs to your site. A better way to find customers than Pay Per Click. We drive direct bookings at a low flat fee so you will know exactly what your cost is. The cost per click is much lower than any on Facebook, Google or any other site. We are a travel marketing company providing only highly convertible, very qualified travelers looking for exactly what you are offering. By the time they get to your business they are looking for exactly what you are offering. We only allow travel businesses that offer an amazing product in their category.
Will I have exclusivity on the site?
Answer:
While we do not offer complete exclusivity, we do invite only a small percentage of travel businesses to be on the site. There are a few reasons for this. First, as you already know not all travel businesses care about their product and their customers like you do. Unfortunately, some are posting "glamour shots", offering a substandard product and making up fake reviews. So, you will only be seen with the very best travel businesses in the category (example categories include luxury, budget, family, solo, etc.) A traveler does not have to wade thru countless options wondering if the business is really as good as it looks. If it is on the site it is. Instead of hundreds or thousands of options each location offers only a small selection.
How do I get my properties on 365sol?
Answer:
It is by approval only. We only accept the best. There are three ways: You are invited by us and are pre-approved. You are referred by someone and we contact you and go thru the approval process with you. You can sign uphere (link to List 3.0) submit your property info and go thru the approval process with us.
Answer:
We have a two-step process. First, we understand if you are skeptical and we are all about proving how good we are. Step 1 is to sign up for our FREE TRAIL. The trail lasts for 6 months. After 6 months, your price for the next 6 months will be from $99-$399 if you lock in your price before the trial ends. Because we want to ensure you are getting the most for your money, the final price is determined by an algorithm using your location, desirability and number of clicks you received in the last 6 months.
If I sign up what happens next?
Answer:
Next, you go through our approval process and you will receive an email from us.
How long does it take to get my approval?
Answer:
All businesses on 365sol meet very rigid standards. We take the time necessary to ensure standards are met. This may take up to one week.
I have been approved, now what?
Answer:
Your property is now live and being seen by future guests. If you want to make any changes, add or change your profile, property and billing info. Here you can add additional properties for approval.
I have not received my approval now what?
Answer:
Click here and submit a query to the status of your application or call us at 727-777-5000 and speak to a live person in customer service.
What if I did not get approved?
Answer:
Unfortunately, not all businesses do get approved. You can appeal the decision by sending an email to CustomerService@365sol.com.
Answer:
Yes, you can sign up yourself by creating an account and submitting your information here. Once it has been submitted, your property will be reviewed for approval.
How many clicks will I get?
Answer:
After the free trial, you are guaranteed a minimum number of leads based on the tier you are in otherwise you get a refund for the difference.
What happens if I don't get any clicks?
Answer:
You would get a full refund. If we do not deliver you leads, you do not have to pay. And P.S. we do not do random ads and videos on the site (We hate those.) Ads lessen the traveler experience, slow down the site and take people away from your business.
How do I get more clicks?
Answer:
Once you have joined 365sol, there are other ways to increase your exposure by working with our travel bloggers and travel experts. And you can upgrade to a be featured property
How do I change my listing information?
Answer:
You can change your information anytime by logging into your account and change any info through your dashboard. You can always upload newer pictures, tweak your descriptions, etc..You can change your information anytime by logging into your account and change any info through your dashboard. You can always upload newer pictures, tweak your descriptions, etc..
Can I see my activity for my properties?
Answer:
Yes, your activity can be seen by logging into your dashboard. All of your property activity can be seen there.
Can I add an additional contact?
Answer:
Yes, Log into your account and go to your profile. Under your profile, click on the button that says, "add additional contact" The additional contact can be added to any property you wish by selecting which properties they will be the contact for.
More questions?
Submit them and we will get back to you soon.